AT THE HEART OF CSR
ENVIRONMENT
AT THE HEART OF CSR
ENVIRONMENT

AT THE HEART OF CSR
ENVIRONMENT – OUR APPROACH: ECO-RESPONSIBILITY
AT THE HEART OF CSR
ENVIRONMENT – OUR APPROACH: ECO-RESPONSIBILITY

We continually strive to reduce the environmental impact of our business, in production workshops, offices, social areas and also on the road, as part of our energy-saving transport agreement.
We strive to control the energy consumption of our vehicles and buildings.
Our actions are valued by obtaining energy saving certificates via our partners:
REDUCING OUR CO2 EMISSIONS
The regulatory energy audit allowed us to identify sources of energy savings, and in particular fuel, to reduce direct CO2 emissions.
The optimisation of lorry journeys is a daily goal for our logistics department.

AN ENERGY SELF-SUFFICIENT BRANCH: 6 TIMES LESS CO2 EMISSIONS!
At the BURBAN PALETTES branch in Ormes, we no longer use gas heating, but wood-based energy.
A biomass boiler is supplied with wood chips from crushing non-repairable pallets on-site.
It heats the workshop, produces hot water and feeds the ISMP15 furnace.
All our branches have fibre optic, which promotes the dematerialisation of procedures to reduce the quantity of paper used:
1 tonne of paper collected and recycled
each year in the Burban network

WATER IS PRECIOUS, LET'S PRESERVE IT!
To wash workshop floors at the end of the day and remove wood dust generated by repairing pallets, Burban group branches are setting up rainwater recovery systems.
Water-saving equipment is also being deployed on all sites, in the social areas.
SORTING WASTE FOR RECYCLING
Beyond regulations, leading a waste management and reduction strategy is a way of creating value.
We repair and reuse non-repairable elements of pallets before we even begin the final step of recycling the material (chipboard) or energy recovery (biomass fuel).

We carry out sorting in our social areas and workshops. Different local service providers support us and have convinced us of their social dimension, in particular the company ELISE, a partner which is committed to the inclusion of people in difficulty.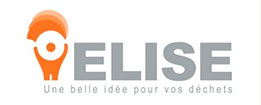 ELISE regularly sends us recycling reports. Here are the reports of the past six  months.

246 kg of CO2
= 1 971 km
by bus

68 litres of petrol
= 490 km by petrol car

957 kWh
= 11 488 hours of PC use

2,305 litres of water
= 32 showers
of 5 minutes

246 kg of CO2
= 1 971 km
by bus

68 litres of petrol
= 490 km by petrol car

957 kWh
= 11 488 hours of PC use

2,305 litres of water
= 32 showers
of 5 minutes
"Recycling is only the penultimate brick before final waste.<
Think about reuse"
OUR ACTIONS FOR BIODIVERSITY:
INSTALLATION OF BEEHIVES WITH THE DEVELOPMENT OF BEE MEADOWS
In view of the environmental and climate challenges faced by our planet today, the installation of beehives at head office and in our branches is a strong commitment to environmental protection.
This approach is in line with our actions by taking part in maintaining biodiversity and saving bees.
At the end of the year, honey from Burban Palettes Group will be an original gift!
Read our article on Burban Bees
A sponsorship agreement to support renewal and productive management of our forests.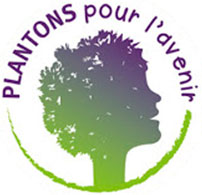 To help them survive the winter.


BURBAN PALETTES
OUR BRANCHES

Find the contact details of the different BURBAN PALETTES sites.
VALORPAL and REI all over France